Adirondacks Hotels .com is the premier online guide to the finest resorts, hotels, motels, B&B's & Inns throughout Upstate New York, the Lake Champlain Valley & the Adirondacks. The Adirondack Region has been renowned for its hospitality and lodging since the turn of the century when the rich and famous constructed spectacular Great Camps and huge rustic hotels during the "Gilded Age".

Today, visitors have their pick of a wide and eclectic assortment of accommodations including charming Bed and Breakfasts, lovely country inns, rustic lodges, modern hotels and European style resorts. For the more adventurous, there are rustic base camps located in the heart of the High Peaks region offering simple bunkroom accommodations and lean-to camping for hikers and mountain climbers. Please visit AdirondackHiking.com for detailed information on all 46 high peaks.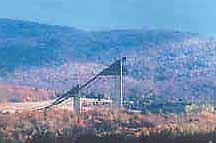 Lake Placid
The Olympic Region
Olympic Photos courtesy of Jim Grant
Click here
We invite you to take a virtual tour of some of our most popular travel destinations including Saratoga Springs, Ballston Spa, Glens Falls, Lake George, Ticonderoga, Old Forge, Blue Mt. Lake, Canton, Watertown, Saranac Lake, Lake Placid (host of the 1932 & 1980 winter Olympics) and the City of Plattsburgh. In neighboring Vermont, experience the beauty of Lake Champlain and the Lake Champlain Valley featuring the historic communities of Burlington, Shelburne, Charlotte, Vergennes, Middlebury, St Albans, and the Grand Isles of NW Vermont.


The state of Vermont is also well known for its world class skiing at Killington, Stowe, Mad River Valley and Stratton. All of these resort destinations are located within an easy 1-2 hour drive of the Adirondacks and Upstate New York and offer visitors a rich variety of historic, artistic and cultural attractions.







Glens Falls, New York (click here)

Lake Placid Region
The Lake Placid Region is famous for hosting the 1932 and 1980 Winter Olympics. Lake Placid has also been host for a variety of world class events including the ESPN Outdoor Games, World Cup bobsled and luge, the Ironman Triathalon, international figure skating, Empire State Games and the "I Love NY" Horse Shows. We invite you to visit LakePlacidSports.com for information on all of these events. The Lake Placid region offers visitors a rich variety of historic, artistic and cultural attractions. Lake Placid's Olympic attractions include famous Whiteface Mountain, boasting the greatest vertical drop in the East and the Mackenzie Intervale Olympic Ski Jumping Complex, where you can ride to the top of the 26 story, 120 meter ski jump in a glass enclosed elevator! Other venues include the Mt. Van Hoevenberg bobsled and luge track where you can take an exhilarating ride down the only dedicated bobsled run in the US. For a comprehensive listing of New York ski resorts please visit NewYorkSkiing.com and LakePlacidSkiing.com

SAVE UP TO 50% ON HOTELS IN LAKE PLACID


Adirondacks Hotels .com gives you everything you need to know to plan your trip online when visiting Upstate New York, the Lake Champlain Region and the Adirondacks. It's all right here at your fingertips . . . with just a click of your mouse!




The Champlain Valley - Vermont/New York Click here
by Photographer Carl Heilman




Lodging Showcase



All Hotel Search Lake Placid
Stop here first for great deals on hotels in Lake Placid, New York. Compare our Lake Placid, New York hotel rates and save up to 50%!. Book online now!





Mountain View Inn - 140 Main St., Lake Placid, NY, Phone: 1-800-499-2439
Quality mountain and lakeview rooms in the heart of the Olympic Village. Walking distance to shopping and restaurants; adjacent to the Olympic Center. AAA & Mobile Guide approved. Family owned and operated.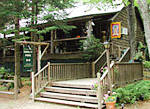 Sunday Pond B & B
HC 1, Box 150 - Route 30 Saranac Lake, New York 12983 Phone: 518-891-1531
email: info@sundaypond.com
Enjoy Summer, Winter, Spring and Fall with us - in the heart of the Northern Adirondacks. Experience the scent of balsam, the haunting cry of the loon and the tranquility of nature in a comfortable rustic setting near Saranac Lake, New York. Hearty Adirondack Breakfast & Dinner Comfortable Home Away From Home, whether on Vacation or a Business Trip Large Family Room with Fireplace From our Front Door: Hiking Cross-Country Skiing Canoeing in the nearby St. Regis Wilderness Area Convenient to Saranac Lake, Tupper Lake and Lake Placid Business Services Available.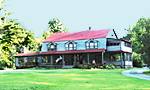 Trail's End Hikers/Skiers Lodge
HC01 Box 103, Keene Valley, New York 12943 -
(518) 576-9860 or 800-281-9860
A romantic 1902 Adirondack lodge nestled in New York's Keene Valley

amid soaring mountain peaks.This rustic, romantic, and secluded bed & breakfast inn is ideally located for all season activities as hiking, canoeing, fishing, whitewater, bicycling, horseback riding, golf, tennis, swimming, bird watching, rock climbing, and more. Our main lodge houses twelve spacious guest rooms. Also available: three additional large rooms with private baths, separate entrances, two-person whirlpool tubs, wood-burning fireplaces and king-sized beds.






Plattsburgh, Chazy


Old Forge, Big Moose


Lake Placid, Keene,
West Port, Schroon Lake, Ticonderoga


Lowville, Harrisville


Saranac Lake, Tupper Lake


Lake George, North Creek


Raquette Lake, Indian Lake,
Blue Mountain Lake


Cranberry Lake, Potsdam


Glens Falls


Saratoga Springs
Donate Your Used Vehicle to Charity!
Donate your used car, boat, motorcycle, ATV or RV to your favorite charity & receive full fair market value
as a tax deduction!
Click here to learn more!
Save up to 85% With Just One Click!Search and compare the lowest prices on the web!
Everything from snowmobiles & camping gear to designer handbags, laptops & leather furniture!
Click here
FIND THE HOME OF YOUR DREAMS
WITH JUST ONE CLICK!

Click here to view local listings anywhere in the US! Determine the value of your own home with one click!
Find a great loan & view the lowest interest rates online!
We invite you to visit our Adirondack Gallery showcasing unique Adirondack Furniture ~ Antler Chandeliers & Lamps ~ Hand Painted Canoe Paddles

~

Adirondack Packbaskets ~ Adirondack Prints ~ Authentic Birch Bark Framing ~ and beautiful hand crafted gifts. Click here! We also offer interior design services for Adirondack
style camps & homes.

Birchbark Picture Frames

Antler Chandeliers

Snowshoe Lamps

Hand Painted Canoe Paddles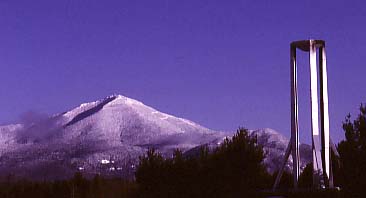 Olympic Torch with Whiteface Mountain
in background


Adirondacks Hotels .com
Phone: 518-891-3745 Fax: 518-891-3768
E-Mail: RobGrant@northnet.org
This website is owned and operated by
adirondacks.com internet publishing group.
For advertising and editorial content,
please contact Rob Grant;
adirondacks.com reserves the right to reject,
modify or cancel any advertising at its sole discretion.




webmaster: Susan Moore
All copy and text by Rob Grant
adirondacks, New York Travel, adirondack mountaiwebWe site design by Rainns, Lake Placid, NY, lake placid resource